For every new website that goes to the internet, there is most definitely a niche or a particular audience that is in the mind of the webmaster. When you are looking to start a new website you will most likely need to have a targeted audience that you are looking to sell your product or service to.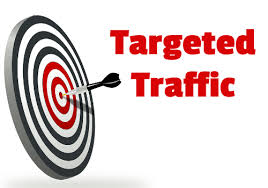 Getting the right kind of traffic has never been easier thanks to targeted traffic. With targeted traffic, you get to benefit from having a clearly selected audience base to which you can sell your products and services, as well as a narrow range of people to target.
Targeted traffic has got a number of benefits for you as a website owner. For starters, you will be able to clearly define your market base and work on making sales from these people. Targeted traffic gives you a significant advantage over general web traffic since you are the one to decide the kind of people you would like to come to your site.
This is usually defined by character traits and other demographic factors such as age range and interests. This information helps you to narrow down your targeted audience to a very narrow base and serve them better.
With our offering of targeted traffic, you can easily select the audience you would like to have visiting your site based on a broad range of factors and unique characteristics. For example, you can specify that the traffic you want to visit your site will be from some certain geographical areas. You can also decide to target based on browsers and devices in order to get desktop users or mobile users only. Get visitors to your website easily with our targeted traffic offering.
With a broad range of defining characteristics to choose from, you will be able to get your site up and humming in no time at all. Take a look at our pricing to determine what works best for your particular situation.